Annual Survey Reveals That Low-Income Consumers Are Most Likely To Seek Credit yet Know the Least about Credit Scores · Consumer Federation of America
Washington, D.C. – The tenth annual credit score survey, released today by the Consumer Federation of America (CFA) and VantageScore Solutions, LLC, shows that low-income households are most likely to apply for credit in the next 12 months.  Yet, the survey also reveals that these households generally know much less about credit scores than households with higher incomes.
The phone survey of 1,001 representative Americans showed that 20 percent of households with incomes below $25,000, but only 13 percent of those with incomes of at least $75,000, intended to apply for credit in the next 12 months.  At the same time, as the table below shows, these low-income consumers are far less likely than the high-income consumers to answer consumer knowledge questions correctly.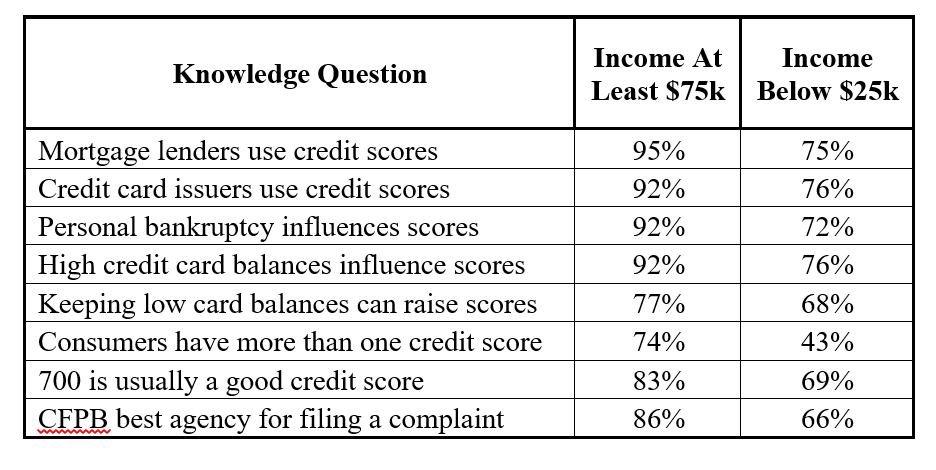 "At least one-quarter of low-income consumers lack the knowledge to help them raise low credit scores," said Stephen Brobeck, a CFA Senior Fellow.  "This lack of awareness could limit their access to credit or subject them to higher costs.  Low income households can least afford to pay higher interest rates and fees associated with low credit scores," he added.